Look what I got yesterday!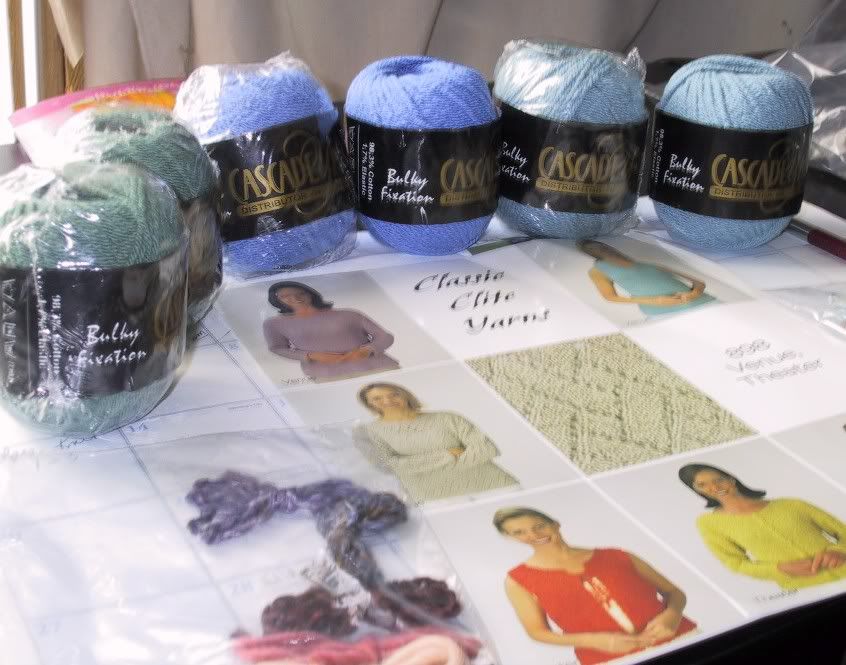 My order from
Little Knits
Bulky Fixation and a free pattern book plus some yarn samples. Very fast shipping! The Fixation Bulky was 50% off!!!!
I also took a picture of my Pi Shawl progress.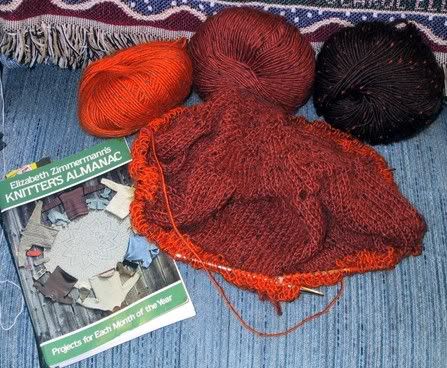 You can't tell size because it is on circulars. I am at 288 stitches and row 7 of that section. I decided to try the diamond pattern and I think I made a booboo...but only have to "tink" a few stitches.
My DH bought me the new Spring Cast Off magazine yesterday! There is a couple of nice Tee patterns in bigger sizes! More stash needed now!!!