I am so excited. I am adopting a parakeet from a bird rescue and I will pick him up tomorrow! Some of you may remember that I had a cockateil. I had to give her back because she just screeched all the time and it was killing our hearing and our enjoyment of her. This new parakeet is young and tame. I have had parakeets in the past and have taught them to talk and sit on my shoulder.
I finished knitting my "booga" bag last night and have to felt it now.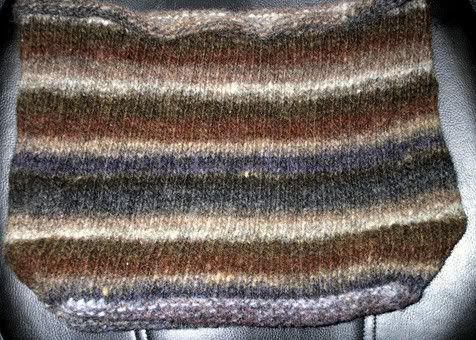 Start of felting...
I didn't want the lunch bag look so I went to thrift shop and picked up a funky old purse that had the coolest handles.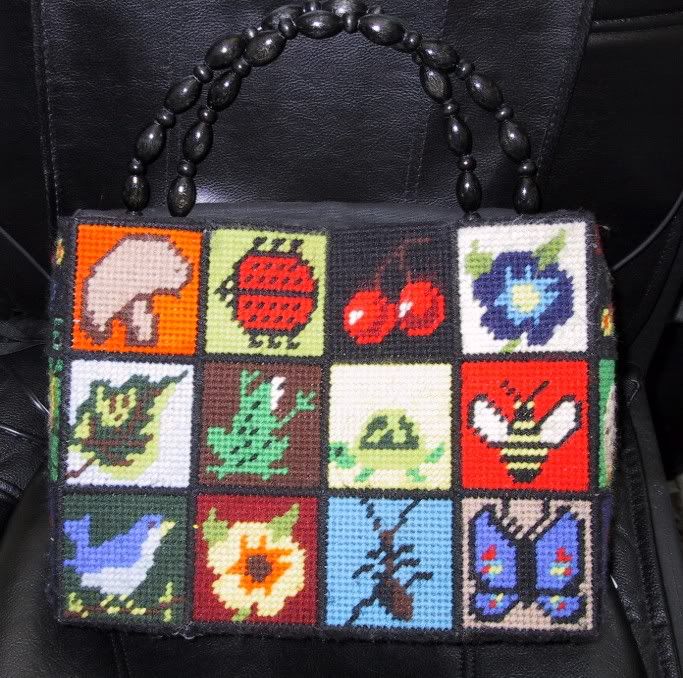 I took the handles off and will use on the bag. Our local yarn shop is running a contest on the most original felted bag so hoping I stand a chance! I will get pictures up soon.
I started knitting a "chemo" hat out of very soft fizzy yarn. Now need to find out if our local hospital knows where I can donate some if I knit more.