We had snow again last night!!!
Kool-Aid dyeing.... cherry generic kool-aid used
New yarn storage cubes...
and they were on Clearance at K-Mart!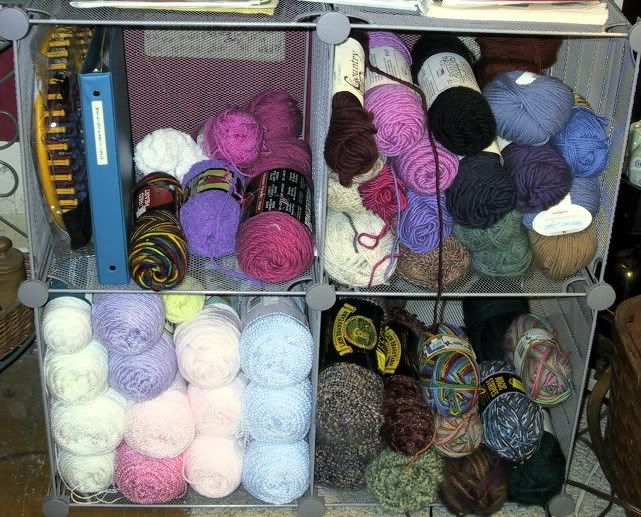 Looks like my stash is pretty pathetic. Althought I do have some wool in moth free storage. Have to have some hidden away from hubby also!
Oh as I was typing this post the sun came out!!! YES...melt snow, melt snow, melt snow!