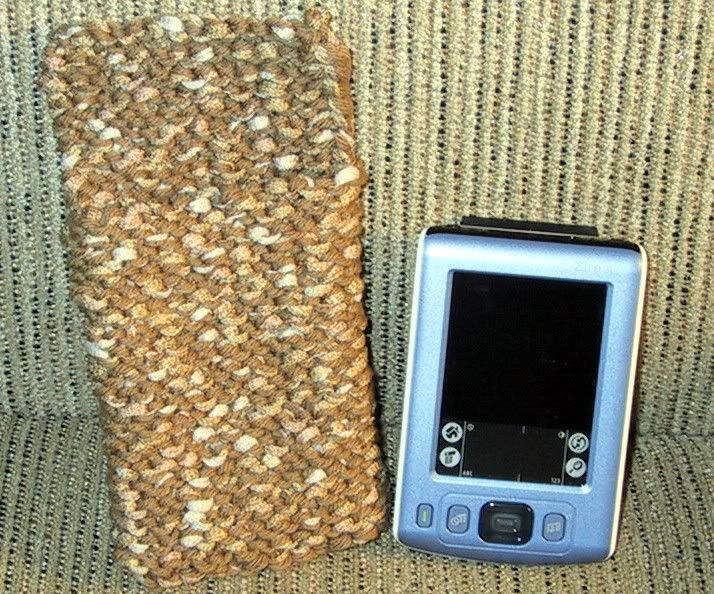 Here is my new PalmOne Zire 31 and the case I knit for it. I am loving it. I downloaded Knitable's free trial onto it...too cool.
Easter weekend was very nice. My daughter, her hubby and my grandToddler came down on Friday and my Dad came up on Saturday. I made ham, mashed potatoes, baked beans and rolls. Everything turned out great.
Ella & Great Grandpa...