My daughter, a beautician, gave me a new GrammaDoo! New color and spikey cut. I love it!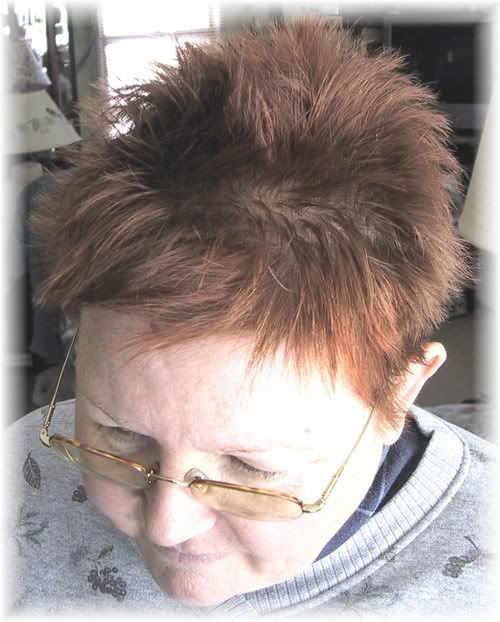 I have never colored my hair before and this is only a temp color but I think I may color with a permanent color with a Brighter red....I was a red head as a youngster.
Darling Ella is all ready for Easter.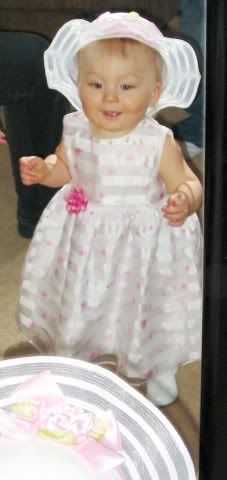 She admires herself in the mirror! Too cute.
On the knitting world....or should I say fiber world...
Birdhouse is partly felted.
I also tried my hand at Kool-aid dyeing yesterday...pictures coming another post.