Oh, I want this book so I am starting to count my pennies to buy it....
Crazy Toes & Heels
I am knitting my first patterned sock ( Cascading Leaves Sock-along) and using Dale yarn machine washable wool. It is such a pretty pattern.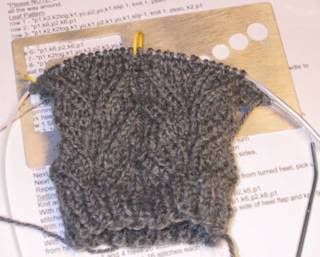 I am so hooked on sock knitting!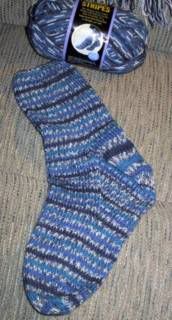 1 sock done for my hubby.