Wow, I finished my socks! It only took me 2 weeks...but it's been a few years since I knit socks and I was learning the new faster way on 2 circular needles. I also finished the toe in Kitchener stitch (a.k.a. grafting). First time for everything.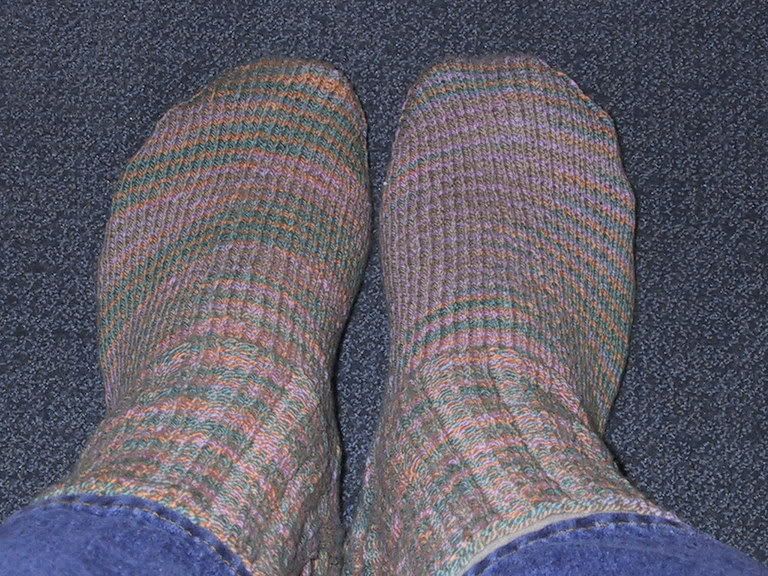 The Fixation variegated makes for unmatched patterns...
I will be starting some socks for my almost 7 month old grand-daughter,with the leftover of the
Fixation
yarn.